WHY US
CustomiqueTM is a division of Camellia Clothing Ltd, pioneers in the garment industry with a presence of over 23 years.
Camellia is among India's leading apparel manufacturers with a record of serving best of Indian and international brands. Our world-class manufacturing facility in Bangalore produces a million shirts every year for clients like Lifestyle, Westside, Van Heusen, Bossini and Shopper's Stop, to name a few.
Customique has been making custom shirts for international market for over 8 years. We learnt the art of making finest bespoke shirts from tailors of the Saville Row mark, and perfected it serving clients across the globe - from Australia to Europe, from USA to Canada. Bringing home this experience, we are proud to offer you a shirt made to your design and size, in the best of facilities with modern technology.
WHY CUSTOM SHIRTS
Ready-made shirts are made to an average sized body. They would fit a mannequin perfectly.
But your body is unique and so are your measurements. Isn't it often that the ready-made shirt is either too snug at the collar, or too loose at the shoulder? Custom shirts are made to your measurements, with just the fit you like.
Then comes the customization of the shirt to your preferences, like button down collar, roll up tab on sleeves, or no-pockets. You can even get your shirt monogrammed!
Perfect customized shirt, and made against your order.
HOW TO ORDER
3 Simple steps to get your shirt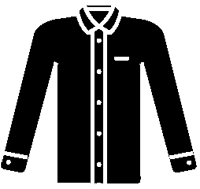 You can pick from our collection of models that are fashioned for every age group & occasions. Our designs vary from elegant formals to smart casuals. You will see images of the models with adequate description to help you decide.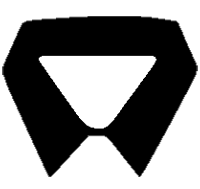 Our unique offering - you can customize the shirt to your taste : by changing styles like cuff, collar etc.. You can even add a monogram - your initials on your shirt to personalize it further. All this at NO extra cost!
We offer you 4 ways to choose from:

Standard Size
Select your size and your fit (comfort or slim) from our standard size chart.

Measurement From Your Tailor
Get yourself measured by a neighborhood tailor and enter them in this section. You can print a form with instructions to take to your tailor.

Send Your Best Fitting Shirt
Simplest way to get perfect fit : mail us your best fitting shirt and we will return it with your order.

Not Sure
Please call us on
+91 953.808.6110
If you still have any specific queries, please feel free to write to us at
care@customique.com
, and we will get back to you at the earliest.
Fabric Information
| | | |
| --- | --- | --- |
| Fabric Name | Fabric Description | Fabric Sample |
| Cotton | The Cotton fabric is the most soothing and safe fabric. The substantial use of cotton fabric for infant's dresses or beddings is a live evidence of its softness and skin-friendliness. Cotton fabric has a distinctive feature that it adjusts easily with climatic requirements. This is the reason it's called as an all-season fabric. In summer season it keeps the body cool and absorbs the sweat easily while it provides warmth when worn in winter. | |
| Chambray | Chambray Fabric is a woven fabric. Usually is woven with 100% cotton yarn threads. A colored or dyed yarn is inter-woven with a white yarn thread. It is the fabric of choice for summer collections in men's shirts & tops. Chambray generally has a faded look, with soft colors, rather than sharp shades. Sometimes chambray is made from linen, silk or other fibers, but most of it is woven with 100% cotton fibers. | |
| Denim | Denim fabric is a robust & rugged cotton twill. In denim fabric the weft passes under two or more warp fibers that produces the common crossway ribbing which is noticeable on the back of the fabric. The crossway ribbing separates the existence of denim fabric from cotton. This fabric is generally colored with indigo dye (gradually becomes lighter). The denim fabric is lighter in weight than used in the denim jeans. Its vivid texture and ability to provide extreme comfort makes it one of demanding fashion entities all over. With use tends to get more comfortable. | |
| Dobby | Dobby is a woven fabric produced on the dobby loom. Characterized by small geometric patterns and extra texture in the cloth. The warp and weft threads may be the same color or different. The weaves of the fabric are slightly raised instead of having a smooth finish, hence creating shirts such as striped & checkered. Dobby fabric comes in a wide variety of materials, textures, colors and patterns. | |
| Fil-a-fil | The Fil-a-fil (aka end-to-end) fabric, is a plain weave woven with threads in two different colors. This use of alternative colors, usually a dominant color interwoven with white, gives the shirt fabric a visual feel of a solid color. On a closer look seems to have a bit of the other color in it too. The English term comes from the French "fil-à-fil", literally "thread-to-thread". It is most commonly woven from cotton or linen fibers. This fabric is almost identical to chambray, lacking only the calendaring which gives chambray fabric its glossy appearance. | |
| Linen | Linen is a fabric made from the fibers of the flax plant, Linum Usitatissimum. Linen is labor-intensive to manufacture. But when it is made into clothing, it is valued for its exceptional coolness and freshness in hot weather. It is extensively used for apparel making and home furnishings. Linen is considered to be safe for all types of skin. The natural fiber of linen makes it strong and durable. Linen is an easy maintainable fabric. No special treatments are required for linen. It can be washed by hands. | |
| Oxford | Oxford is a type of woven fabric, employed to make a particular casual-to-formal clothing. The Oxford weave has a basket weave structure and a lustrous aspect making it a popular fabric for a dress shirt. A basket weave uses more than one form of weft and warp yarns. When constructing the basket weave: each group of wefts passes over a parallel number of warps. This results in a crisscross display of yarns, as would see in a basket. The Oxford weave creates this basket effect when two warp yarns run in parallel with one heavier bulky filling yarn. | |
| Poplin | Poplin is a strong fabric in a plain weave of any fiber or blend, with diagonal ribs that typically gives a corded surface. Poplin is a plain weave fabric. A plain weave is defined as one where each weft yarn passes over one warp yarn, then another warp yarn, then over another and so on. While the weight of the Poplin fabric can vary. Generally for fine cottons the fabric weight tends to be light to medium weight. The Poplin is primarily a shirting fabric and is ideal for men's shirts and women's blouses. | |
| Satin | Satin is a weave that typically has a glossy surface and a dull back. It is usually a warp-faced weaving technique in which warp yarns are floated over weft yarns. The Satin weave is a popular weaving method, on account of the shine that this weave tends to create on the fabric. Satin makes for very fashionable shirt fabrics, that show their luster boldly. A satin weave uses long floats that run sometimes over 5 or more warp threads, while they interlace only once. It is the long floats that produce the smoothness and shine. | |
| Twill | Twill is a type of textile weave with a pattern of diagonal parallel ribs. This is done by passing the weft thread over one or more warp threads and then under two or more warp threads and so on, with an offset between rows to create the characteristic diagonal pattern. Because of this structure, twills generally drape well. In fine yarn count shirt fabrics, even 100% cotton fabrics tend to have a bit of the silk effect to them. | |
REVIEW ORDER SUMMARY
HELP LINE +91 953 808 6110
Your Shopping Cart is empty!

EXISTING CUSTOMERS, PLEASE SIGN IN TO POPULATE YOUR STORED MEASUREMENTS.



Our expert tailors will custom design your shirt, according to either your body or your favourite shirt measurements.




For the best fit we recommend that you create your own measurements profile, otherwise you can choose from standard sizes or even adjust a standard size according to your needs.